When you are faced with the laborious task of installing and maintaining a fleet of printers, it is no wonder that organization ask for help. Thankfully, the complexity and the cost of printer management can be reduced thanks to MPS or Managed Print Services. But what are they and what exactly can organization stand to get from using them?
MPS or managed print services are programs that are offered by print providers that can help manage your printing devices like faxes, scanners, and copiers. Copier Leasing Services in Long Beach enable organization to improve their productivity, efficiency, and information security, typically by monitoring the usage of the devices, replacing the consumables, and meeting the printing needs of the organization. The features of managed print services depend on the supplier, but they can offer a lot of the following benefits to organizations, no matter how large or small.
If you are looking for a Copier for your business, you may contact Clear Choice Technical Services. You can ask about Copier Leasing Services in Long Beach
Save time and improve efficiency
The amount of time that your employees spend on printer-related tasks can be frustrating. The process of scanning, printing, copying or faxing documents on old hardware or poorly configured software is just the beginning. There is also the time to spend fixing the malfunctions on the device and replacing ink cartridges and toners and they need to be considered too. A managed print service should know such problems and identify them. They should also include plans to reduce the hidden waste of employees' time incurred on print-related tasks. This can help free up staff time so you can focus on other strategic initiatives, instead of going through maintenance tasks every day.
Reduce costs and save money
A sporadic approach to your company's print setup can help lead to inefficiencies in a lot of areas. First, there are maintenance costs. Maintaining individual devices one at a time is more costly than having an automated, cloud-based system for doing so at scale. Managed Print Services usually connect all devices to one monitoring system to make sure that the delivery is just in time, especially when it comes to the replacement of toners and repairs. This makes better use of economies of scale by allowing you to bulk buy supplies at a discounted price. It can also reduce the cost linked to stockpiling unused inventory.
A thorough print audit and assessment can also help identify ways to consolidate your hardware. After all, having too many devices scattered around your company will cost more to maintain and use up electricity and space. A print expert will have the ability to calculate the true cost of an ad-hoc approach and identify ways to make savings.
Improve productivity in your organization
The printing needs of different departments within an organization can vary. After an initial assessment of an organization's current and future needs, the managed printing services provider should be able to recommend a tailored programmer for these departments. This may include printing from mobile devices or off-site, like the need to print special types of document sizes and formats that you can use regularly.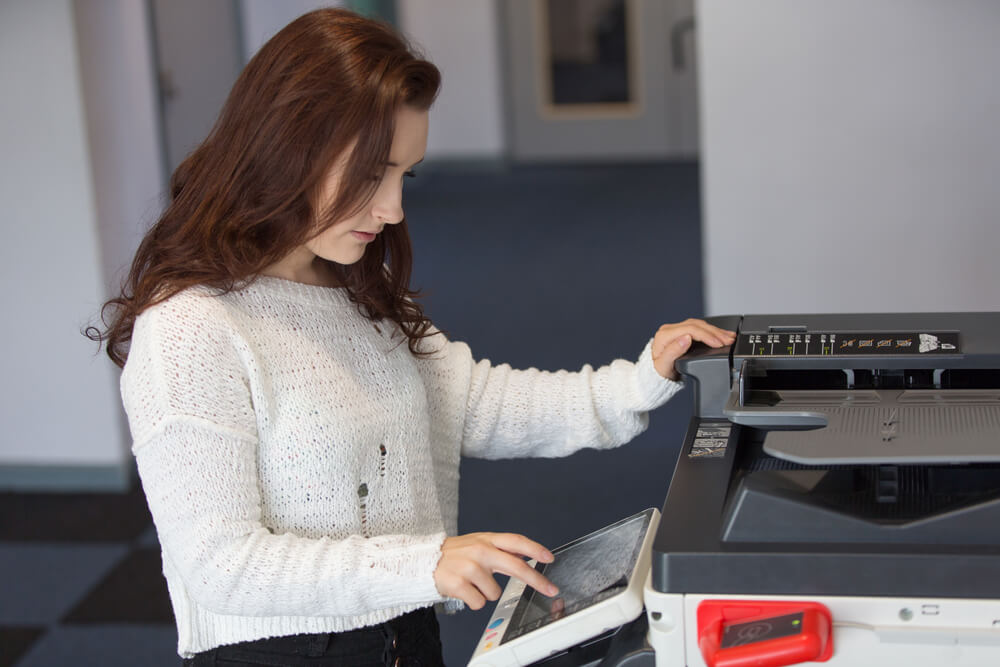 Reduce capital expenditure, improve cash flow and reduce the environmental footprint
The cost of buying an entire fleet of devices can be daunting, but Managed Print Services, Copier Leasing Services in Long Beach usually offer flexible payment options. Pay-per-page print models with leased hardware are perfect for companies who like the idea of a massive one-off bill for hardware every five to ten years. Over half of IT managers go for pay-per-page for their Managed Print Services. You can also enjoy real-time usage dashboards and forecasting tools for your network of devices. This then leaves you in a better position to manage your budget.
Copier Leasing Services in Long Beach reducing the amount of paper, print consumables, and the electricity you use is all part of being a responsible corporate citizen. With a monitoring system placed as a part of your MPS package, you will be able to know and track the levels of print usage. In that way, you will be in a better position to intervene and reduce your environmental footprint. Once you've reduced your environmental footprint, you can show the results of your paper-saving efforts in your corporate social responsibility report.