The copier is among the most used devices in your office. If you need a new copier and are looking for the best one on the market, you will notice that there are one, two, or at least four, if not six, copier leasing companies vying for you to buy from them. When faced with this scenario, you will ask yourself, what store should you go to buy this copier?
Deciding which brand and store to go for is not easy. However, the best option you can do is to partner with your local office copier dealer. There are numerous reasons why shopping locally is the best, such as boosting the local economy, getting various services, and customer satisfaction. 
It doesn't stop here, there is more. Let's take a look at and examine the top reasons why buying from a local office copier leasing services should be your number one priority. 
Help With The Local Economic Development
Compared to multinational companies such as Xerox, HP, Canon, Toshiba, and Ricoh, they operate in every country possible. The money will go through the worldwide system that delivers a dividend to common stockholders when you buy from these businesses.
This scenario is different when you buy from a local copier leasing service since you put money back into the local economy. This money will allow the local enterprise to support their family, pay their bills, and grow their businesses. Some of these businesses frequently present at the chamber of commerce events and donate to a local charity.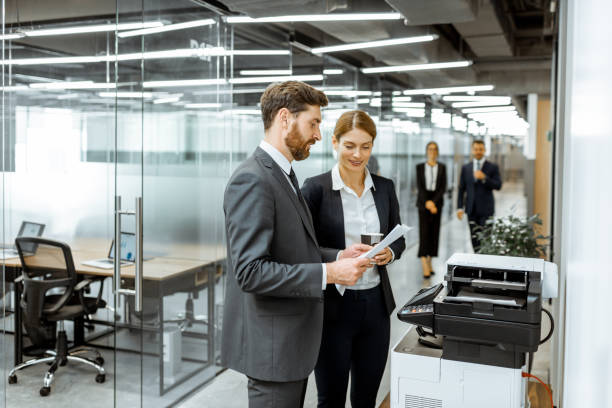 Offers Competitive Prices
When leasing a copier machine, there is always a set budget. There are complete price ranges when you look at their prices, brands, and which stores sell them. If you want lesser costs, you might want to contact a direct manufacturer.
However, that is not always the case that the manufacturer or direct seller offers more low-cost prices because every company that sells copiers pays a similar wholesale price. It implies that all the direct sellers, manufacturers, copier repair companies, and local office copier dealers all have the same spent capital money.
The only advantage of buying from a local office copier lease service is that they offer it at a much lower price than other sellers. The reason for this is they have a lesser overhead.
Personalized Services
If you buy directly from a manufacturer and direct supplier, there is a possibility that you may not obtain the most terrific deal for your company. However, when you buy from a local office copier dealer, they will offer you numerous products from the manufacturers.
They can also assist you in determining the best copier machine for your needs. They will assess your requirements and then design a custom solution tailored to your company's needs.
Speed And Quality Of Services
The local office copier businesses will offer you the best quality and fast speed services like no other. Because the manufacturer created the copier, they will undoubtedly be able to service it better than anybody else. Some of the reasons why they can do these are:
Training
Experience
Representation on the Local Level
Performance
Billing Assistance
Billing assistance may appear to be a minor issue, but it is frustrating when you can't make sense of the information on your invoice. It is also hard to determine what you are being charged for, especially if you don't know about technicalities. In this way, local dealers will help break down each cost for you.
Conclusion
If you are in Long Beach and you are looking to purchase a copier for your business, you may contact Clear Choice Technical Services in Long Beach. You can ask about Copier Leasing Services in Long Beach, Copier rental services in Long Beach, and Copier Repair in Long Beach.
It is best to partner with a copier lease in Long Beach. You will get the services, pricing, and quality you need when you do so. We sell, lease, repair, and service office copy machines as our primary business. Contact our expert technology specialists immediately and let us show you the advantage when you work with us!