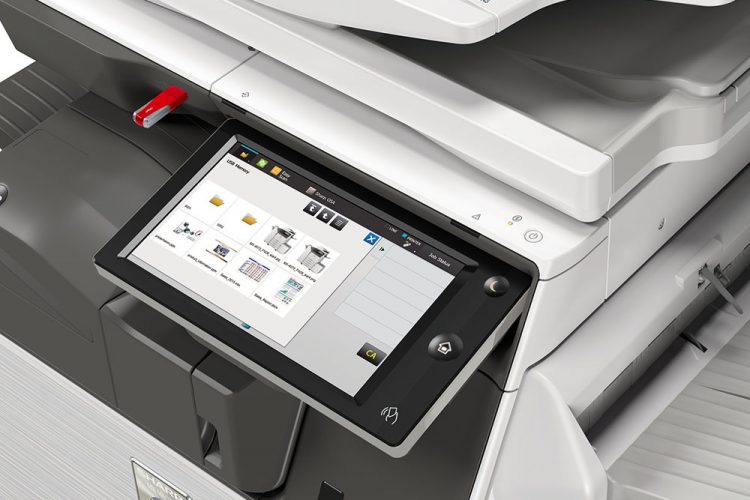 A copier is important to business operations. If you are just beginning your research on copiers or if you have had a copier for years and it needs to be replaced, then the first thing that you want to do is to get a new one. You can either buy or lease a copier to make sure that you will not get stuck with a piece of old equipment.
If you have never investigated whether you should lease or buy a copier in order to get a new one, then you can check on the ways that you can make sure that you are not stuck with an old copier.
Purchase
For most smaller businesses looking at whether to buy or lease a copier, it may not be the best decision to outright purchase one. Businesses that want to hold onto their capital and do not have thousands of dollars to spend upfront to pay for a copier go with an alternative.
Once you have spent thousands of dollars on buying a copier, you will be reluctant to let it go even if it is already outdated. If you keep an outdated copier, you will miss out on all the technological advances that can help your business to operate better. You probably also will face escalating repair costs as your copier reaches the end of its life.
If you do happen to have the money to buy a copier outright, it means that you won't have to concern yourself with making lease payments monthly and in paying years of interest to a lending institution. An expense that tends to get overlooked when a company decides to buy a copier is that they could be responsible for shipping costs aside from buying the copier upfront. The shipping cost could exceed hundreds of dollars.
Leasing
When deciding whether to buy or lease a new copier, a lot of companies are concerned about the cash flow, and they are uncomfortable with making a substantial investment in a copier purchase and diverting a budget that is intended for other business needs. Though leasing has an interest, it is definitely better than buying a copier, especially for new businesses and small ones. You can choose whether you will pay monthly or quarterly; they are more appealing than paying the price of the copier all at once.
An advantage of leasing a copier has the power to change your copier to the latest model at the end of your lease terms. Unlike buying a copier, leasing one can help make sure that you are not stuck with an outdated copier. You can also choose the kind of copier that you like, and there will be a professional who will help you with choosing the copier for your business.
Lease terms last for three to five years. This period means that you can upgrade your copier. Having a new copier every three to five years is more efficient than getting stuck with a piece of old equipment. Your employee's productivity is tied to your copier's efficiency. A new copier will help speed up and improve business processes, and it can help lower maintenance costs. Giving your employees the tools to allow them to work as effectively as possible makes good business sense.
If you are running a small business or a start-up company, leasing is the best option for you. You can contact your local leasing company to discuss getting the latest copier and about payment installments. If you need a copier in Long Beach, then you can call Long Beach (562) 275-8380. They can assist you with copier lease in Long Beach, copier rental in Long Beach, and copier repair in Long Beach.